Well, I love snow groomers! Some say it's one of those boys' phantasies, same as dreams of being a firefighter for instance, but for me it's rather a side effect of middle-age crisis 🙂
I can't afford a Harley-Davidson, nor a Corvette, but I'm seeing a lot of groomers throughout the year and I have recently concluded, that my office, managerial job in a Forbes' Top-10 company is NOTHING comparing to driving a Pistenbully 600 or Prinoth BisonX.
Last January I had a skiing lesson with a guy who told me he had to finish our lesson on time as he was going to groom the cross country skiing trails. I asked him whether the job cool of snow groomer driver was is cool indeed, and he told that it ROCKS!
"I turn the heating on, play good music, drink hot coffee and just dash through the snow at night", he said.
Unfortunately all I can hope for is short ride – some ski resorts across Europe offer such possibility:
– you can sign up for a short drive at Hintertux Pistenbully-Test-Area (there are 3 or 4 events per year, usually in April in May);
– in one of the Swiss resorts (don't remember which one) you can buy a passenger seat for the night session of snow grooming;
– Janské Lázně resort in Czech Republic used to offer evening ski-tour trips that involved guided tour of actual snow grooming.
What you can also do, you can get Lego snow groomer; I particularly love that one: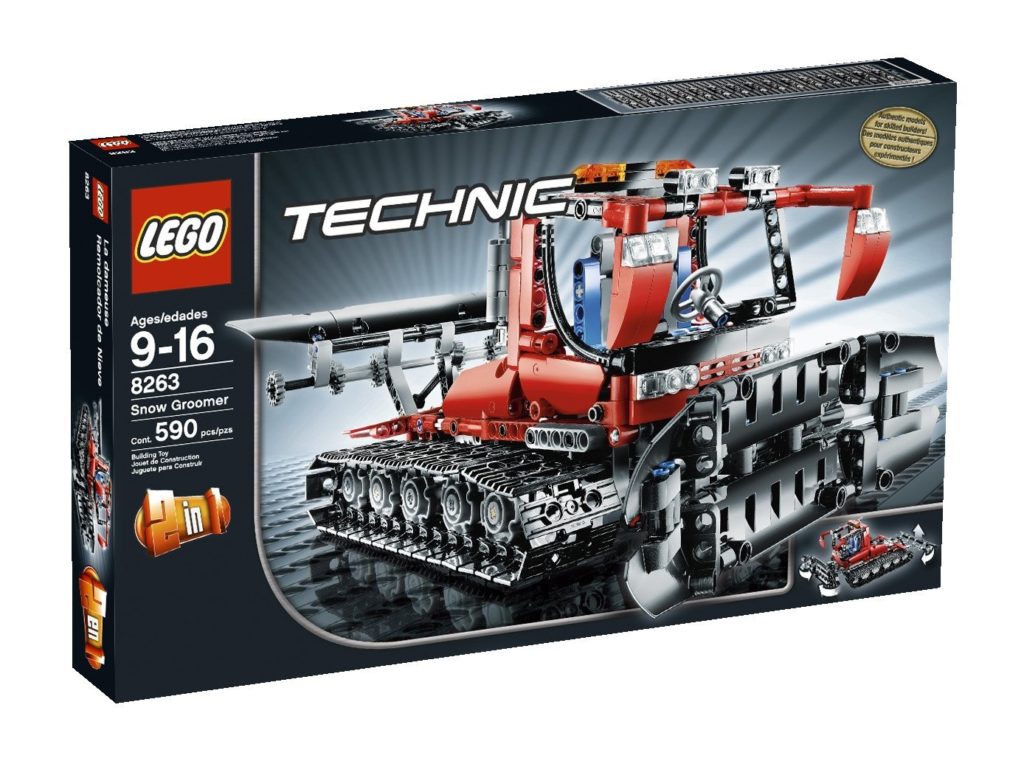 I also highly recommend the Prinoth YouTube channel, with cool clips related to snow park builiding and snow grooming itself.
The Prinoth BisonX commercial literally makes me wet my pants 🙂
And here are some photos of snow groomers I took across the Europe.
I love those beasts 🙂