So the season's is over… I mean, the main season , defined by the glacier winter operation, lasting from October to May.
But the skiing season never ends and more glacier summer adventures are coming up this year 🙂
3 days on Stubai Glacier were typical as to weather. During my 3-day trips I usually get 1 day of sunshine, 1 day of clouds and 1 day of rain or snowfall (the sequence varies) and the last trip was not any different.
The first day was dark, gloomy and wet, with rain, wind and muddy, brown snow.  The skiing was not that bad (no skiing can be bad) but obviously it was not so enjoyable.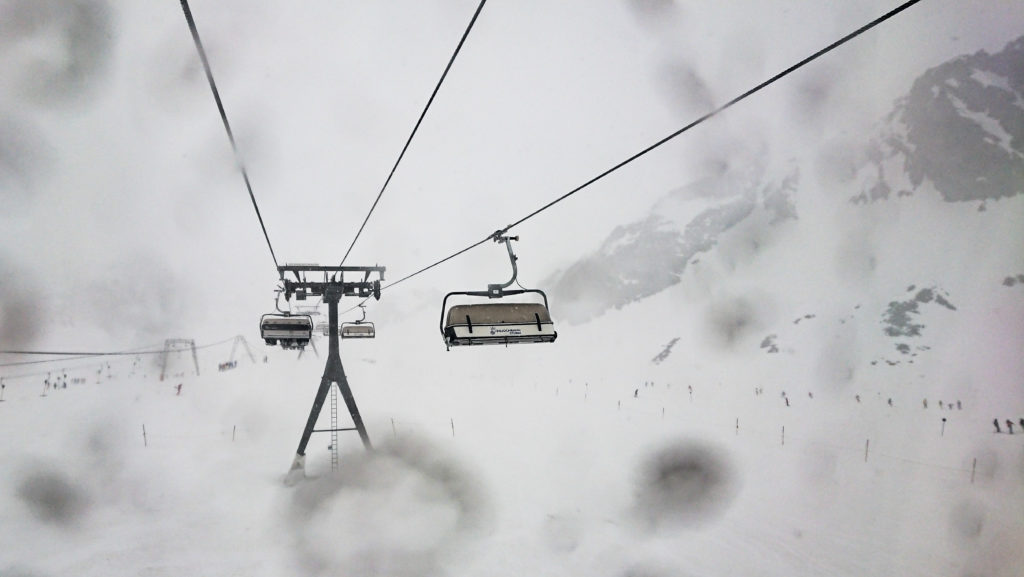 After the rain on the 1st day I got too much excited about the sun the day after. I went carelessly fast through soft snow and with my not-so-great technique I have picturesquely crashed, braking my goggles to pieces and damaging my skis a little. I am now going through Youtube tutorials on fixing the skis with epoxy 🙂 But the day was great anyway, sunny, but not too hot, so that snow remained in good condition until afternoon.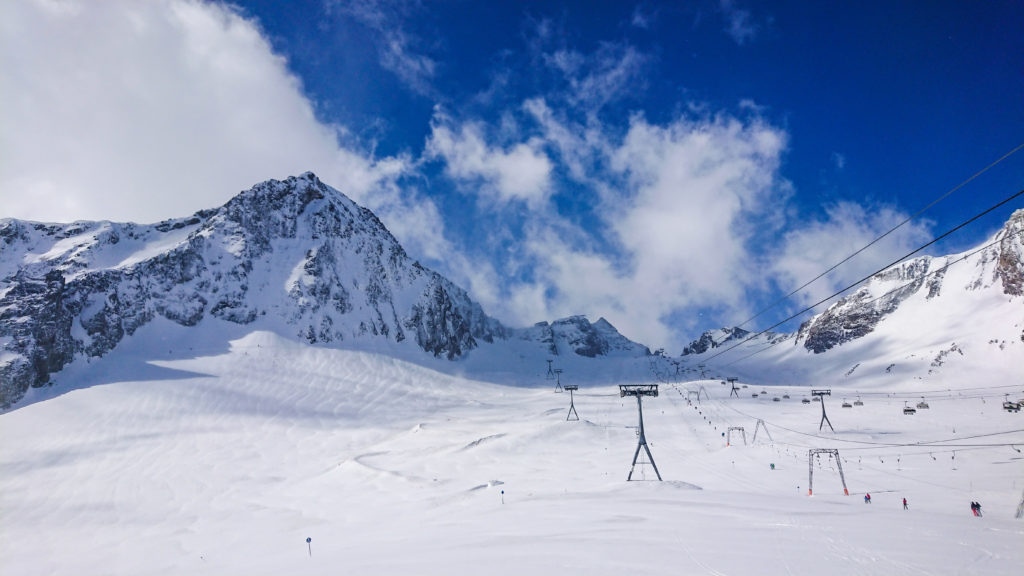 The place where we stayed was an advantage as well. The owner – an elder lady – used to welcome us every day with a shot of schnapps after we'd come back from skiing. She also provided a quick orientation as to whereabouts of several Austrian winter olympic medalists living in the area. And the view from the balcony was breathtaking.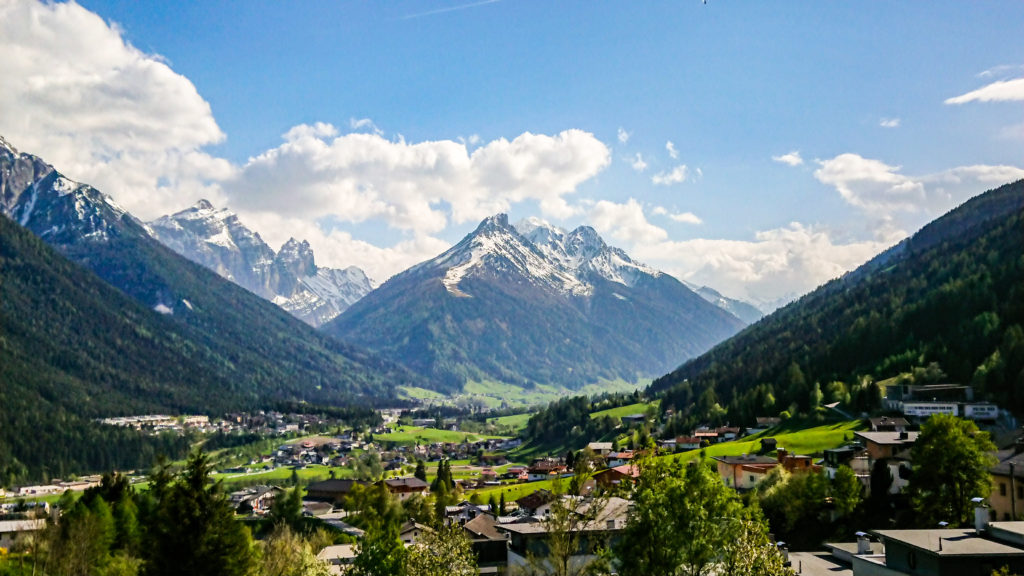 Well… Just another great trip. As always. It's always great when you go skiing 😉
And here's the footage of me crashing and some more photos.